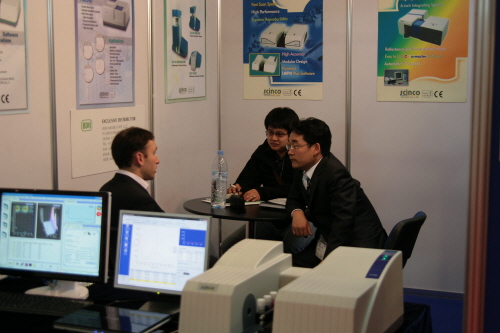 Scinco participated in ArabLab 2009 Exhibition held in Dubai, UAE during 10~13th of January 2009 as one of the members of Korean Pavilion.

In this event, major products were displayed and many visitors showed big interest in our new products of NEOSYS-2000 Double Beam UV Vis Spectrophotometer and FluoroMate FS-2 Fluorescence Spectrometer as well as other products during the show.

In addition, we could meet our representatives from Middle East, and discuss and exchange thoughts for mutual cooperations and future business.

Here we appreciate all the visitors and the representatives in the show.