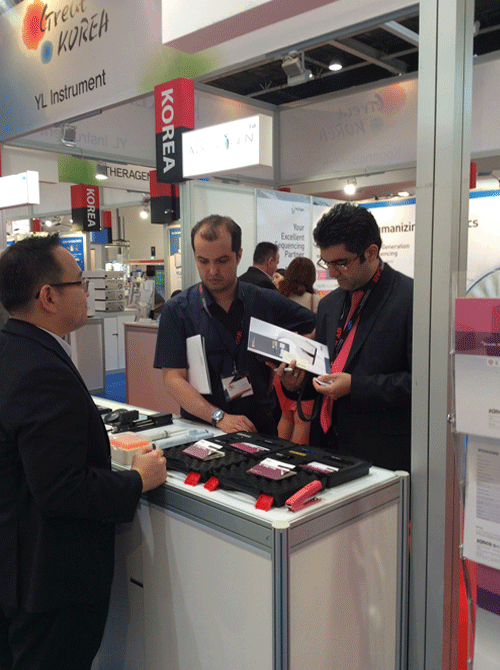 We participated in Arablab 2015, held at World Trade Center in Dubai, UAE from Mar.23 to Mar.26. (Scinco Booth No. 745)
For the whole period of the exhibition, we had many visitors and scientists from Europe, Africa, Asia as well as the Middle East.
They showed a lot of interest in our products, esp. Bio UV Visible Spectrophotometer Nano-MD and Nano Stick are the most fascinated for the visitors.
And many visitors were interested in ColorMate which is the versatile instrument to measure various type of samples.
We had also many valuable meetings with dealers and agents for the issues on business cooperation in dealing with our products in their countries.
We could rediscover the value of potential market in the Middle East and many African countries and we hope that we can achieve forthcoming outcome.